Meet Our Team
If you are visiting Redrock Dental & Wellness for smile care or for a visit to our wellness spa, you can rest assured that you will be in exceptional hands. Our friendly team members are here to accommodate your needs and create an exemplary dental experience. They are here to help you through every part of your visit and can answer your questions about your oral health and your treatments.
As part of our commitment to providing dental care to all the communities we serve, our team members speak English, Spanish, Italian, French, Portuguese and Farsi. We invite you to meet our team members below and you can contact them at 781-599-4505 for your dental appointment in Swampscott and Boston, Massachusetts with our dentists, periodontist or endodontist.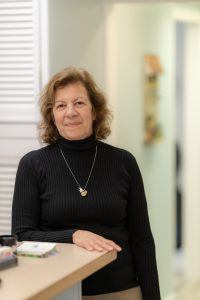 Jo-Ann has been in the dental field for over 20 years. She has a clinical background and graduated third in her class at South Eastern Technical for dental assisting. Jo-Ann has completed several courses of continuing education in many health oriented areas such as CPR, infection control and HIPAA as well as dental office management.
When she is not in the office, Jo-Ann enjoys her time at home in Marblehead in her garden or knitting as well as serving on the Board of Directors for the Marblehead Festival of Arts, for which she is very passionate about.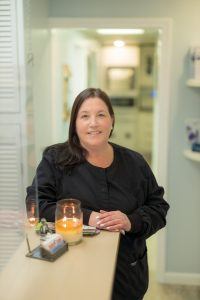 Jill
Registered Dental Hygienist
Jill is a graduate of Forsyth School of Dental Hygiene at Northeastern University and Middlesex Community College in the dental assisting program. She has been working in the dental field for over 30 yrs. Jill has worked as a dental assistant, office manager and registered dental hygienist. Her passion is educating patients on the importance of oral hygiene for healthy teeth and periodontal health. She has been taking extensive courses throughout her entire career. When she is not working, she loves to spend time with her family, cooking and enjoying the outdoors.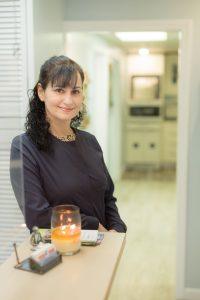 Anna is a graduate of the Forsyth School of Dental Hygiene. Anna has been a dental hygienist for over 22 years. She is originally from Ukraine. She takes pride in her ability to help and educate her patients in their day-to-day oral home health care. When she is not in the office, she is home with her husband and family.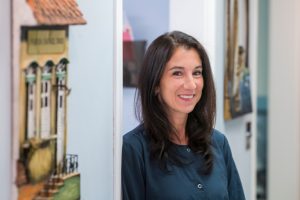 Tiffany began her career in the dental field over 20 years ago with plans to become a hygienist, but soon found that she had a passion for assisting. She received her Associate degree as a Human Service Practitioner from Northshore Community College. At our office, Tiffany focuses on establishing relationships with our patients, educating them and providing them with the best possible care.
In her spare time, Tiffany enjoys reading and spending time with her beautiful daughter.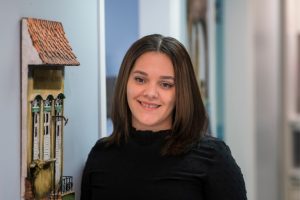 Alexandra
Scheduling Coordinator
With previous experience, Alexandra joined our office in February 2022, and she utilizes her skills and experience to help patients coordinate their visits. She found Redrock Dental & Wellness a great place to work for from day one! The dentists and coworkers were open and welcoming, especially as she learned the new practice software.
Alexandra is the proud mother of two girls and one son who mean everything to her.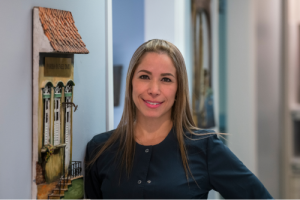 Alicia is a 2016 graduate of the Boston Career Institute and joined our team in January 2022. She appreciates the professionalism of her coworkers and the great working environment at our office. In Alicia's experience, teamwork is the key to success, and everyone at Redrock Dental & Wellness is part of a great team that cares about our patients.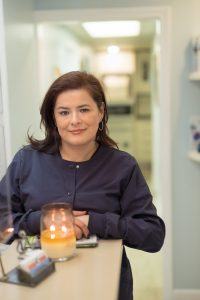 Ximena has been a dental assistant for over 20 years. She assists in both the Boston and Swampscott offices. She loves the relationships she establishes with her patients. When she is not at the office, she lives in east Boston with her husband and cats.